Apple's App Store is a popular marketplace for mobile apps with millions of users worldwide. It's no secret that ads on the App Store can be a great way to drive downloads and increase revenue. In this article, we'll explore some benefits of running ads on the App Store.
1. Reach A Large Audience
One of the primary benefits of running ads on the Apple Store is the ability to reach a large audience. The App Store has over seven million apps and over 650 million weekly visitors. Through strategic ads on the App Store, you can put your app in front of millions of potential users who are actively looking for new apps to download.
2. Improve App Visibility
Another benefit of running ads on the Apple Store is the ability to improve your app's visibility. With millions of apps in the App Store, it can be challenging to get your app noticed. Running ads can help your app stand out from the competition and increase its visibility. Use Share of Voice reporting to see the percentage of taps your app gets for each keyword search term.
3. Targeted Advertising
Apple's App Store provides advanced targeting options, which allow you to reach specific audiences based on factors such as age, gender, location, interests, and more. Use Custom Product Pages (CPP) to test custom content for each of these targets. This feature makes it easier to reach the right audience for your app and can help you achieve better results from your advertising campaigns. Link your account to a management platform, like Search Ads Maven, to analyze each audience down to the keyword.
4. Cost-Effective Advertising
Running ads on the Apple Store can be a cost-effective way to reach your target audience. The cost of running ads on the App Store is relatively low compared to other advertising channels, such as Facebook and Google Ads. Additionally, you only pay when someone taps on your ad, ensuring you only pay for actual engagement with your app.
5. Increased Downloads and Revenue
The ultimate goal of running ads on the Apple Store is to increase downloads and revenue. By improving your app's visibility and targeting the right audience, you can drive more downloads and generate more revenue from your app. This can help you achieve your business goals and grow your app's user base. Need data past the install? Connect a mobile measurement partner (MMP) along with your campaign management platform to connect keyword bids to revenue generating events inside the app.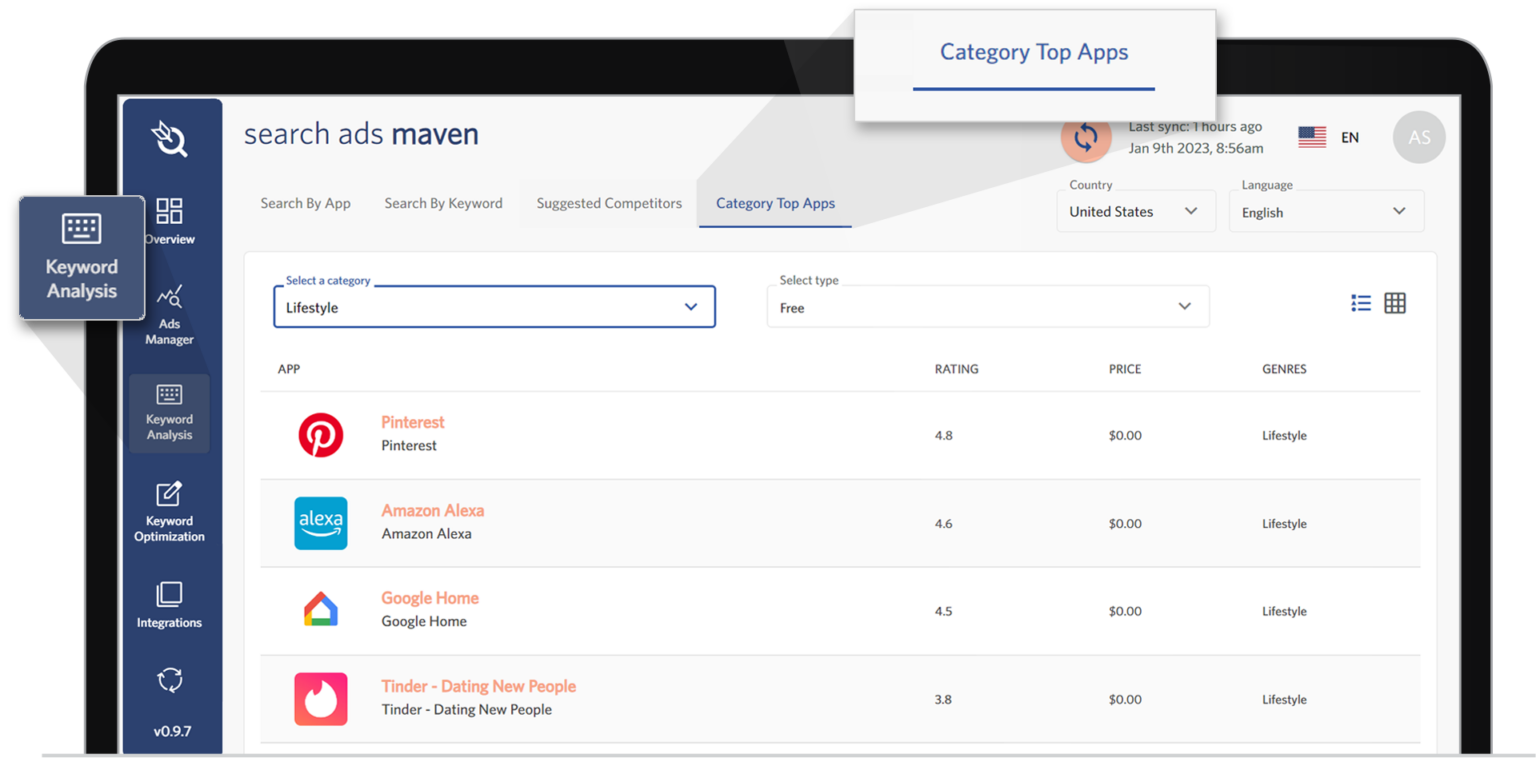 If you or someone you know wants to make the most out of their ads on the App Store, then Search Ads Maven is your best option. They are one of the best Apple search ads campaign managers and offer Apple App Store optimization services at affordable rates. Additionally, they have automation tools to get you up and running with your campaigns in a matter of hours. Get in touch with them today, and they will help you understand more about their offerings in detail.